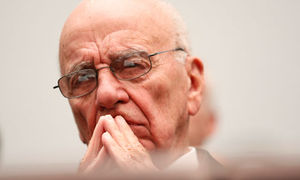 He doesn't need to prove that Brooks knew about phone hacking to conclude that she's not the person to sort out the mess
The News of the World
phone-hacking scandal is spinning out of control. The damage it will cause seems likely to spread far wider than News International, the newspaper's parent company controlled by Rupert Murdoch, though obviously it lies at the centre of the storm.
David Cameron's political reputation is at risk for having hired as his spin doctor Andy Coulson, the editor of the
News of the World
when phone hacking took place. If Mr Coulson should be implicated - seemingly an increasingly likely outcome now that its former news editor Ian Edmondson is helping police with their inquiries - the Prime Minister's judgement and good sense will be seriously questioned.