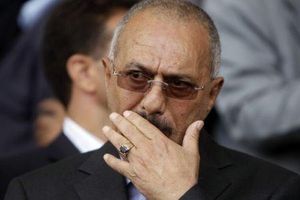 Yemeni President Ali Abdullah Saleh will not return to his country, a top Saudi official said, disputing Sana'a's claims that the veteran leader would be returning to the country within days.
"The Yemeni president will not return to Yemen," said the official, speaking on condition of anonymity, without specifying whether the decision was taken by Saleh himself, AFP reported on Friday.
The Saudi official also said that "it has not been decided where he will stay."
Saleh and five other high ranking Yemeni officials were evacuated to Saudi Arabia for treatment following a rocket attack on the Yemeni presidential palace on June 3.
Saleh, who is now in a Saudi hospital recovering from what reports said were burns to over 40% of his body, has not been seen in public since the attack.