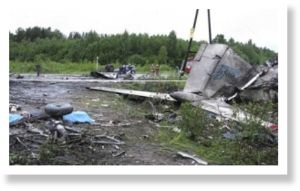 The five Russian scientists were among 44 killed earlier this week; no official investigation of foul play has been opened, though Iranian nuclear experts have in the past been involved in similar accidents.
The five nuclear experts killed in a
plane crash in northern Russia
earlier this week had assisted in the design of an Iranian atomic facility, security sources in Russia said on Thursday.
The five Russian experts were among the 44 passengers killed when the Tupolev-134 plane broke up and caught fire on landing outside the northern city of Petrozavodsk on Monday.