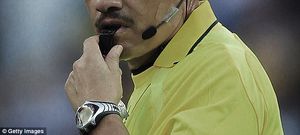 One man has been arrested on suspicion of decapitating a referee at an amateur football match in Brazil.
The referee was supposedly quartered and then had his head cut off before it was stuck on a stake.
This shocking act of violence was in retaliation after he 'stabbed' one of the players on the pitch in the Pius XII stadium, Maranhao.