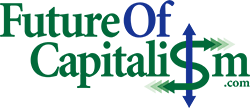 A Wikipedia-style website launched on Monday which provides information about the journalists behind the bylines.
News Transparency is a creation of Ira Stoll, the founder of another website called FutureOfCapitalism.com and the former managing editor of the now defunct
New York Sun
.
In a statement on its home page, newstransparency.com, the website said its goal is to help users "find out more about the people who produce the news" and "hold them accountable, the same way that journalists hold other powerful institutions accountable, by posting reviews and sharing information."
News Transparency features an alphabetical list of hundreds of journalists and invites users to edit their profiles, which include basic biographical information such as age, education, current employer and work history.