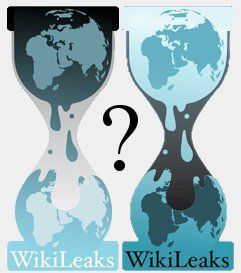 'When people write political commentary on blogs or other social media, it is my experience that it is not - with some exceptions - their goal to expose the truth. Rather, it is their goal to position themselves among their peers on whatever the issue of the day is. The most effective, the most economical way to do that is simply to take the story that's going around - it has already created a marketable audience for itself - and say whether they're in favor of that interpretation or not.'[1]
So said Julian Assange in an interview with
Time
magazine on 30 November, presumably to justify why he chose to release Cablegate through the very mainstream media whose ineptitude, bias, and lack of courage purportedly necessitated the formation of Wikileaks in the first place.
But even that description does not quite do him justice. Assange has gone further than providing the story - or selected excerpts at least - he has also created the market, through deals with major media players and hidden financial backers,[2] and intends it to be played out for some time through protracted releases.
With few exceptions the majority of the public, but more worryingly, many supposed investigative and/or independent journalists, have dismally failed to exercise even the most minimum capacity for critical assessment, either talking-up the revelations (many of which were already common knowledge, or should have been to journalists doing their job properly) and/or participating in the indecent stampede to lionise Assange as some great champion of freedom of information and open government - or both.
This, like the cables themselves, conveniently deflects attention from the real issues - the right to information, the desirability of open government, the protection of whistle-blowing, and the protection for individuals from state abuses of the judiciary for political purposes. Moreover it achieves this deflection not by presenting all of the information in its original form, which might conceivably pass as a search for truth, but by presenting selected and redacted information, ie spin, which does not pass as a search for truth. The protracted nature of the releases suggests an eye on income, as well as keeping the world's attention distracted from any and everything else, like, perhaps, the next Operation
Cast Lead
.