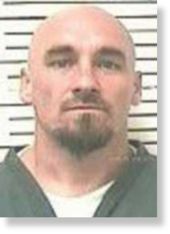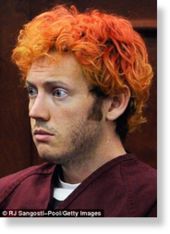 The man accused of shooting dead 12 people during a screening of the latest Batman movie said he was programmed to commit the gun rampage by an 'evil therapist,' a former prison inmate has claimed.
James Holmes, 24, has been charged with carrying out the killings - and injuring at least 58 others - on July 20, when he allegedly opened fire at a cinema in Aurora, Colorado, that was showing
The Dark Knight Rises
.
Steven Unruh who claims to have been a fellow inmate at the detention centre where Holmes is being held said he told him that he was 'programmed' to carry out the massacre during psychotherapy he had been receiving.
Thirty eight-year-old Mr Unruh said he was in the booking area of the Arapahoe County Sheriff's Office Detention Facility in Colorado when Holmes was first brought in.
He said he communicated with Holmes from a nearby cell and that he told him that 'he felt like he was in a video game' during the shooting and that 'he wasn't on his meds' and 'nobody would help him,' reports Infowars.com - the website of the Alex Jones radio show.