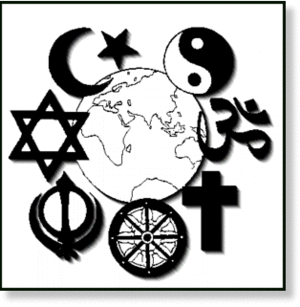 Legal limits and social pressures against religion have risen to the point where three-quarters of the world's population live in states where practicing their faith is restricted in some way, a new study said on Thursday.
Restrictions on religion, ranging from a Swiss ban on minarets to Islamist attacks on churches, rose in all major regions of the world during the study period from mid-2009 to mid-2010, the Pew Forum on Religion and Public Life survey said.
Christianity and Islam, the world's largest and second largest religions, suffered the most harassment by governments and groups or individuals, it said.
Egypt, Indonesia, Russia, Myanmar, Iran, Vietnam, Pakistan, India, Bangladesh and Nigeria ranked as the countries with the most restrictions on religion - both by their governments and by their societies - in mid-2010, the survey showed.
"A rising tide of restrictions on religion spread across the world between mid-2009 and mid-2010," the 86-page survey said.