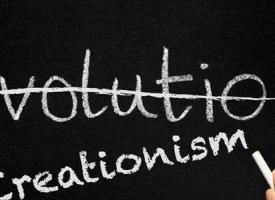 People have the right to believe what they want about human origins, but they have no right to use the public school system to propagate religion. Insanity, it has been said, is doing the same thing over and over and expecting a different result.
In light of that, the state of Louisiana might want to get a mental health check-up. Legislators and some education officials there keep promoting creationism in public school science classes - and they keep getting busted on it.
Here's the latest round: In 2008, Louisiana lawmakers passed a law that allows the use of "supplemental" materials in science class so long as the materials "promote critical thinking skills, logical analysis and open and objective discussions of scientific theories being studied." The law lists three scientific theories that would fall under this: the origins of life, global warming and human cloning.
By "origins of life," the legislature clearly meant evolution. Cut through the rhetorical fog about "critical thinking" and "logical analysis," and what legislators really want is to teach religion in biology class.