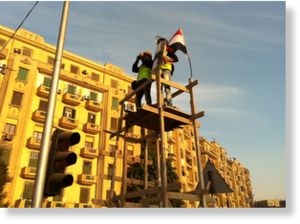 Cairo - Walaa Al Momtaz doesn't leave her home for up to five days at a time. The neatly veiled 22-year-old misses her friends at City University, where she studies English and German, but what she faces upon leaving her house defeats her.
Men and boys constantly harass and threaten Al Momtaz on the bus, on the street and at the university.
"Every day men talk to me in a bad way, laugh at me and say things about what I am wearing," she told NBC News. On a recent bus trip, a man stuck his hand through a gap in the seat to touch her.
Al Momtaz has gotten off relatively lightly.
On Nov 25,
Al-Ahram
state newspaper reported three women were sexually assaulted during anti-Morsi demonstrations by hundreds of men.
In September, Eman Mostafa, 16, was gunned down after she spit in the face of a man who harassed her in the province of Assiut, according to police reports.