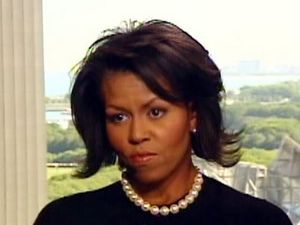 Michelle
's back, and she's madder than ever. She was already pretty angry, seemingly unhappy with just about everything. As her husband wrapped up the Democratic nomination in 2008, she let fly her real feelings: "For the first time in my adult lifetime, I'm really proud of my country." A few months into her job as first lady, her French counterpart asked how she liked the gig: "Don't ask!" she reportedly spat. "It's hell. I can't stand it!"
She even seems to be mad at her silver-tongued husband. When the two were to set off on a luxurious 10-day vacation to Martha's Vineyard, she left early - four hours early - and flew up alone. And those private vacations.
She's traveled to some of the world's most plush resorts, taking 42 days off in the past year
- that'd be eight weeks of vacay time if she held down a normal job.