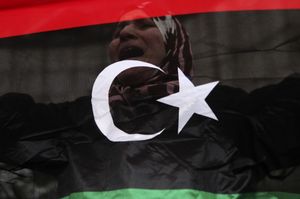 Washington - Deeply concerned over the Gaddafi regime declaring a "war against the people of Libya", a US-based organisation for Muslims has appealed to President Barack Obama to take the lead in demanding an end to unlawful use of force against peaceful protesters in that country.
"The Gaddafi regime has declared war against the people of Libya, stating that it would fight the Libyan protesters to the very last bullet. To hesitate will surely lead to disaster," the Islamic Society of North America (ISNA) President Imam Mohamed Magid said.
"This can be described as nothing other than a pending horrific genocide and the international community must take action on behalf of the people of Libya to prevent more senseless murders from taking place," he said.