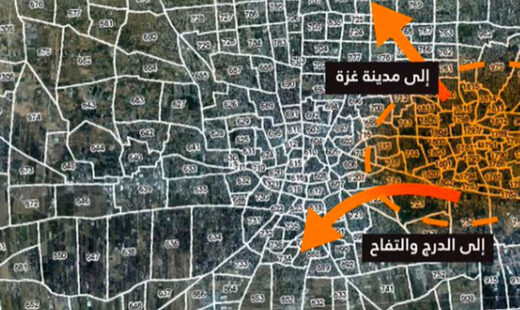 Online system designed to order precise evacuations inaccessible to those without power or network access...
Israel's new grid system for targeted evacuation warnings in southern Gaza risks turning life in the territory into a "macabre game of Battleships", aid workers have warned.
When Israel resumed its offensive in Gaza after a week-long ceasefire deal collapsed,
it immediately signalled plans to intensify attacks on the south of the territory,
in areas where Palestinian civilians had previously been urged to take shelter.
Bombing began within seconds of the truce ending
early on Friday morning, and at least 200 people had been killed by Saturday, Gaza's health authorities said.
Residents who have been squeezed into a shrinking corner of Gaza, most of them already internal refugees displaced and struggling to find enough to eat, described desperation and despair as they weighed up what to do as the fighting drew closer. They are hemmed in by the sea on one side, the closely guarded Israeli border on the other, and at their backs is the border with Egypt.