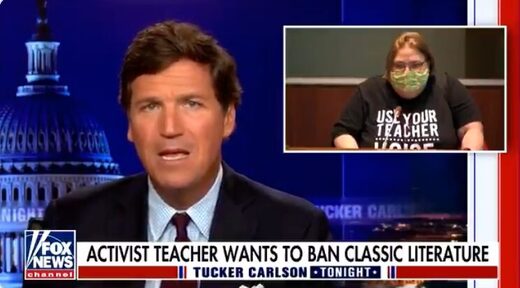 Parents in Loudon County, Virginia, have been fighting back. A wealthy, diverse suburb of Washington, DC, Loudon County used to have great schools. But once
parents eyes were opened to the emergence of critical race and gender theory in the schools
, as well as the absurd COVID requirements keeping kids locked out, they began speaking up and talking back to a school board that has maintained an iron grip on education.
The community has been the site of confrontations between parents and the school board for months. Teachers have targeted parents who are not aligned with critical race theory, and parents have attended school board meetings to voice their concerns, often at the top of their lungs.
Tucker Carlson brought these local issues into the national spotlight on Thursday night, showing both a teacher and parent in a stand-off at a school board meeting in the county.