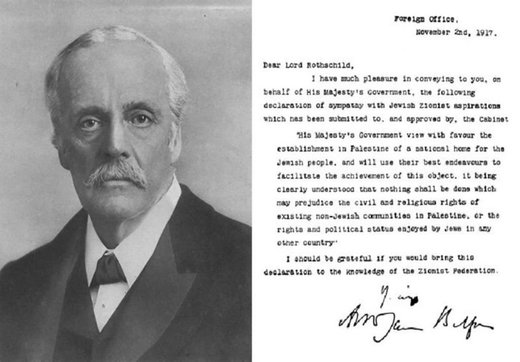 Over a hundred years after backing the UK government's Balfour Declaration, The Guardian newspaper said it regrets its enthusiastic support for the famous statement recognizing a national home for Jews in historic Palestine.
In an
editorial
published Friday to mark its bicentennial, the Guardian listed the "worst errors of judgment" the British daily has made since its founding in 1821.
These "mistakes" included supporting the 1917 declaration issued by then foreign secretary Arthur Balfour,
a document
seen as a key milestone in the State Israel's establishment and which the Guardian described as having "changed the world."
"The Guardian of 1917 supported, celebrated and could even be said to have helped facilitate the Balfour declaration," the left-leaning newspaper wrote.