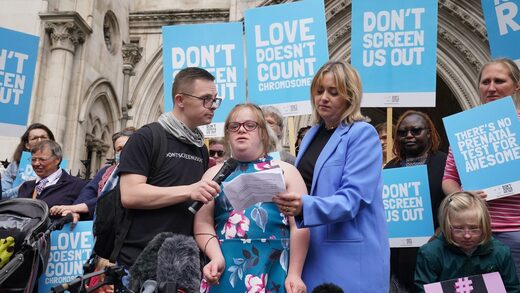 Heidi Carter has failed to overturn the current abortion law which allows parents to terminate pregnancies where there is severe foetal abnormality at any time up until birth.
Heidi Carter wanted to end abortions on babies with disabilities after 24 weeks.
A 26-year-old woman with Down's syndrome has failed to overturn the UK's abortion laws, with the High Court ruling that unborn babies with disabilities can be aborted after 24 weeks.