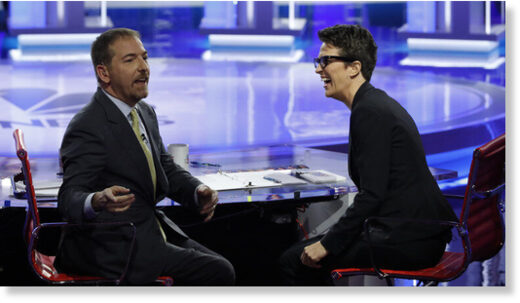 Accusing Russia of hacking anything from the 2016 election to US cancer hospitals may be fun and games for MSNBC host Rachel Maddow, but when her audience responds by demanding apocalypse, the shtick stops being funny.
Maddow's conspiracy theories about 'Russian collusion' and supposed hacking of the 2016 election that resulted in President Donald Trump have been a staple of MSNBC audiences over the past four years. She's not giving up that routine now, even as the entire mainstream media machine has turned on a dime and insists that the 2020 election was flawless - since it resulted in Democrat Joe Biden's victory, that is.
On Monday, Maddow cherry-picked a couple of quotes and linked a
New York Times
story - published last week - about 'Russian' hackers allegedly targeting the University of Vermont Medical Center last month.
The
Times
story
is long on feelings and emotions of the medical personnel and cancer patients affected by the fact that the UVMC computers stopped working, but short on actual facts about the case. It works in a jab at President Donald Trump for firing head of the cybersecurity agency Chris Krebs - for disputing "baseless claims of voter fraud," of course - even though that happened long after the alleged attack.