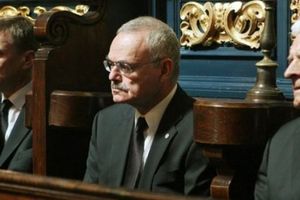 Reports from Azerbaijan indicate the Baku government is preparing for a cabinet reshuffle for fear that the country may plunge into protests similar to Egypt and Tunisia.
A report published in the Azeri newspaper Yeni Musavat on Friday said Baku is well aware of the severity of the people's dissatisfaction with the ruling establishment in the former soviet republic, an IRIB correspondent reported.
The Azeri government is therefore considering a 'plan B' to sack Prime Minister Artur Rasizade and dismiss his cabinet or even hold a snap parliamentary election, the paper added.
In neighboring Kazakhstan, President Nursultan Nazarbayev has pledged elections after two decades.
Panah Hussein, who leads Azerbaijan's Public Chamber Movement, said regarding the latest developments in the world, Baku would have to announce early general elections.
Hussein said if 45 lawmakers choose to resign, the parliament elected in 2010 would automatically be dissolved and new election would be inevitable.
But a lawmaker from President Ilham Aliyev's ruling New Azerbaijan Party dismissed calls for a 'popular parliament' and snap election, insisting that Azeri lawmakers would never volunteer to resign.