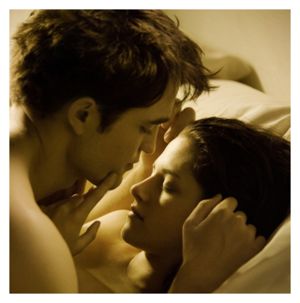 Twilight
and other supernatural tales may give some non-religious teens a place to grapple with the big questions of life, according to a Danish researcher.
In Denmark, where religion is not a large part of daily life, teens seem to use media - often, American media - to explore questions of good and evil, life
after death
and destiny, Line Nybro Petersen of the University of Copenhagen's film and media studies department has found. The communal experiences of hardcore fans of the series can even echo religious communities.
"Being a
Twilight
fan allows the teenagers to engage in very intense emotional experiences," Petersen told LiveScience. "You can almost get the sense that these are transcendental emotions, the feeling that you are part of something bigger than yourself in a semi-religious way."
Vampires and spirituality
Vampires
may seem an odd icon in which to find spiritual experiences, but
Twilight,
True Blood
and other supernatural series are part of a well-worn process of film and media turning old ideas into new stories. Media studies researchers call this process "mediatization."
For example, religious symbols such as the cross and holy water show up frequently in the TV show
Buffy the Vampire Slayer,
but they're largely stripped of their Christian. Instead, they're simply weapons against vampires with little mention of theology.
Vampires undergo a similar transformation in
Twilight.
Instead of evaporating when they step into the sun, for example, they sparkle - a more effective convention for a romantic hero compared with turning into a pile of dust.
As part of her doctoral dissertation, Petersen surveyed and interviewed Danish teens with an interest in supernatural TV shows or movies, from
Twilight
to
Ghost Whisperer,
in which Jennifer Love Hewitt portrays a woman who can communicate with the dead. She found that while many of these teens rejected organized religion, they still grappled with the big questions of life.
"You don't have any clear answer to what happens [when you die], so perhaps when you read different things and watch different movies, then it gives you something," Katja, a young
Twilight fan
, or "fanpire," as these teens called themselves, told Petersen. "Perhaps not a clear answer, but more like, 'Oh, it happens like this,' and then you can choose to believe it."
Petersen reported these interviews in the journal
Mediatization and Religion: Nordic Perspectives
in 2012.