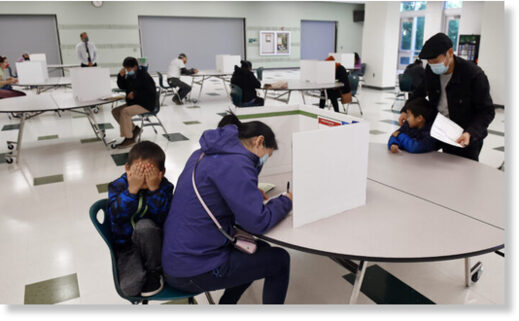 As the post-election focus sits squarely on the presidential race in six contested states, a group in Virginia is looking to uncover potential fraud in — and possibly overturn — one Senate and five House races.
The Virginia Project, a Republican political action committee set up in 2019 after a devastating election whitewash in the state legislature, started conducting
data analyses
after the Nov. 3 election.
"The whole thing stunk to high heaven," David Gordon, the group's founder and director, told The Epoch Times on Nov. 27. "It became clear that we needed to audit this, because it's a mess, top to bottom."
But, he said, Virginia's electors aren't going to determine the presidential race, so his focus is on the congressional seats. He hopes to complete the data analysis, collect affidavits from voters and poll watchers, and file a lawsuit before the end of the year.
"The primary things that we need to look at are the voter rolls, the machines, and what exactly went down in those central absentee precincts," Gordon said. Virginia used 11 central precincts to count its early and absentee ballots, which accounted for a "beyond unprecedented" 64 percent of the total votes, Gordon said.