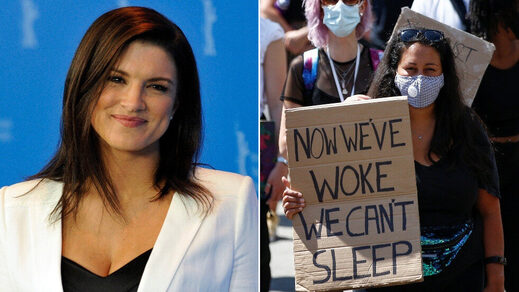 MMA fighter and
Deadpool
star Gina Carano has been accused by social justice warriors on Twitter of being "racist" for not showing enough support to Black Lives Matter and daring to express herself.
#Ginacaranoisoverparty began trending on Wednesday as the woke mob set Carano in their sights after days of her pushing back against critics. The controversy appears to have kicked off with Carano posting a black-and-white wartime photo of men giving the infamous Nazi salute with one circled, as he's refusing to take part in the gesture.
The
Mandalorian
actress was then hit with tweets from trolls, who claimed they were trying to
"educate"
her while accusing her of being racist and not supporting the Black Lives Matter (BLM) movement through her social media.