Society's Child
OilFlorida
YouTube
Fri, 17 Sep 2010 22:32 UTC
Where You Can And Can't Dig At The Beach, WEAR ABC, September 17, 2010
---
Sott Editors
Sott.net
Thu, 16 Sep 2010 16:31 UTC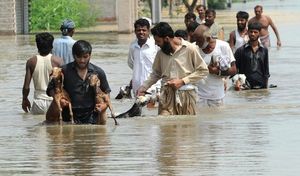 BP's oil spill in the Gulf of Mexico is threatening to disrupt key ocean currents that keep the climate of the Northern Hemisphere temperate. It is also inflicting a wound on the ecosystem by poisoning and killing a large number of sea creatures and interfering with their breeding cycles.
At the same time, the global weather is turning extreme again - this time in the form of torrential rain and floods. In some countries the storms have come after harsh droughts. Such drastic changes destroy crops and affect our food supply, which in turn
affect food prices
. This would not be the first time the world has faced a food crisis, but now it comes two years into an economic recession that more are beginning to realise is a full-blown 'depression'. As people reach their limits of desperation, they are more likely to take to the streets to voice their anger.
Our leaders, however, are showing no interest in covering the basic needs of the masses nor delivering economic justice. On the contrary, war is all they wish to bring, starting with the Middle East.
---
Archie Kennedy
MWC News
Thu, 16 Sep 2010 21:00 UTC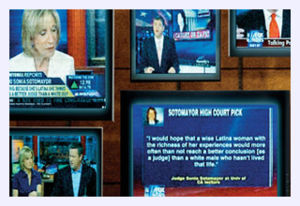 The media have a responsibility and that responsibility is to inform us of what's going on. If a nuclear power plant is at risk of spreading nuclear death two miles from our town, it is the responsibility of the media to let us know that the danger exists and why it exists. To a certain extent, we put our trust in them. It is a social contract. They are there to inform us, to warn us, to let us know what's going on. Who, what, where, when, and why; all the information we need regarding the forces that impact us in our daily lives is delivered on our doorsteps, it comes in through the cable. We sleep well knowing that no midnight asteroid is about to send us back to the Stone Age.
But can we?
At this point, trusting mainstream media is not a rational or intelligent choice to make. You may have noticed. They are not always honest. They have lied by saying things that are not true, by not saying things that are true, and very often through spinning bullshit, which is slightly different than lying. Sometimes bullshit is worse than lies. It's not that they have done so several times, or even often. It's that they do it all the time and they do it consistently.
---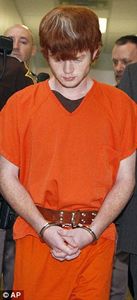 A teenager who strangled his younger brother has said he was inspired by the TV series
Dexter
.
Andrew Conley told investigators that he identified with the character from the hit TV series about a police forensic expert who moonlights as a serial killer.
The 17-year-old told detectives that he had wanted to kill someone for years.
He said his urge to commit murder was like someone who was hungry and had to eat and had he had also fantasised about murdering his father.
Conley told police he had been messing around with his brother Conner when he locked his hands around his neck.
He told police he strangled the 10-year-old with his bare hands for 20 minutes to make sure he was dead.
---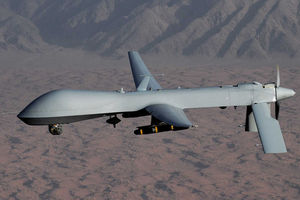 Fourteen anti-war activists may have made history today in a Las Vegas courtroom when they turned a misdemeanor trespassing trial into a possible referendum on America's newfound taste for remote-controlled warfare.
The so-called Creech 14, a group of peace activists from across the country, went on trial this morning for allegedly trespassing onto Creech Air Force Base in April 2009.
From the start of today's trial, prosecutors did their best to keep the focus on whether the activists were guilty of allegations they illegally entered the base and refused to leave as a way to protest the base's role as the little-known headquarters for U.S. military operations involving unmanned aerial vehicles, or drones, over Afghanistan, Iraq and Pakistan.
But a funny thing happened on the way to prosecutors' hope for a quick decision.
Appearing as witnesses for the Creech 14 today were some of the biggest names in the modern anti-war movement: Ramsey Clark, former U.S. attorney general under President Lyndon Johnson; Ann Wright, a retired U.S. Army colonel and one of three former U.S. State Department officials who resigned on the eve of the 2003 invasion of Iraq; and Bill Quigley, legal director for the New York City-based Center for Constitutional Rights.
---
WWLTV
Mon, 13 Sep 2010 13:28 UTC
Venice Louisiana - Thousands of fish and a dead whale on Monday were found dead at the mouth of a shipping channel in Venice. Species include crabs, sting rays, eels, drum, speckled trout and red fish.


---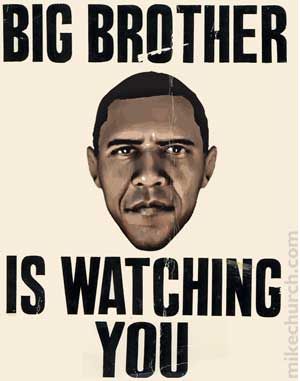 A British teenager has been banned from America for life for sending Barack Obama an abusive email, in which he calls the President a p***k.
Luke Angel, 17, insulted Mr Obama while drunk after watching a programme about the 9/11 attacks on the U.S.
Angel was reprimanded by police on both sides of the Atlantic after firing off the message to the White House.
The FBI intercepted the message and contacted police in the UK who went to see Mr Angel at his home in Silsoe, Bedfordshire.
The college student is now on a list of people who are banned from visiting the States.
The teenager told the Bedfordshire On Sunday newspaper that he had sent the email after watching a TV programme about September 11.
When asked about the ban, Luke said: 'I don't really care. My parents aren't very happy about it.
'The police who came round took my picture and told me I was banned from America forever.'
---
Linh Dinh
Sott.net
Mon, 13 Sep 2010 16:08 UTC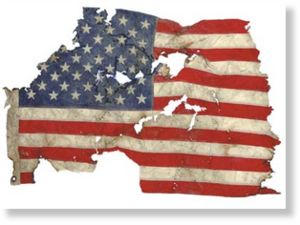 All governments lie, kill and misuse public funds, but these calculated habits are amplified manifold during wars. We're in two now, aiming for a third. Japan, whose land we're still occupying 65 years after Hiroshima, has just announced sanctions against Iran beyond what the U.N. mandated. South Korea swiftly followed suit. It's surprising to see these two countries so in sync, until one remembers that they have become American cheerleaders for decades. Rah, rah, bomb Tehran! A murderous chorus is rising, yet again. Countries that aren't our client states can be counted with two hands, even those missing fingers from an exploding grenade.
Universal outrage has been drummed up over the case of an Iranian woman about to be stoned to death for adultery. She's also implicated in the murder of her husband, for which she may be hanged. This second, more serious crime has been left out of many news stories. America also executes, but it doesn't stone, especially for a bit of ticklish fun on the side. We inject, electrocute, gas, hang and shoot our condemned. We're more humane that way. Forever bureaucratic, we pay attention to procedural niceties.
---
Joe Quinn
Sott.net
Sat, 11 Sep 2010 06:24 UTC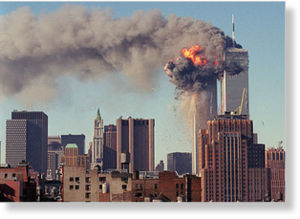 In an ideal society, those chosen to represent and lead the people would be chosen because they had shown 'leadership qualities' - honesty, integrity, intelligence (both emotional and intellectual) and, most importantly, a paternal or maternal protective instinct towards others. In short, leaders would be those that could effectively lead the society in a way that secured the best interests of all. Ideal leaders would certainly not be 'war-like' but rather peace-makers. So why don't we have societies like this around the world today? Does power really corrupt? Is it inevitable that any human being elevated to a leadership role will succumb to the lure of power and control over others and ultimately turn bad and against the people? Do we conclude therefore that the very idea that one or a few should lead the many is simply a bad one?
It's true that human history is embarrassingly bereft of these ideal leaders. The ones that history records as being 'great' were very often the most war-like and directly or indirectly caused the most suffering to innocent people. Genghis Khan, Alexander the Great, Napoleon, FDR, Winston Churchill....George W Bush?
There have been a few notable exceptions though,
Martin Luther King
, is one,
JFK
is another, and there are undoubtedly many less-well-known examples from all over the planet (
Benazir Bhutto
for a more recent example). But in the case of these three, and many others of similar calibre, you may have noticed that they have an unfortunate tendency to be assassinated by, we are told, irate citizens who bizarrely, cannot abide their attempts to be truly great leaders in the ideal sense. Of course, I am being a little facetious here, because there is strong evidence to suggest that MLK, JFK, Bhutto and many others who were allegedly assassinated by 'lone nuts' were in fact murdered by the competition - the corrupt leaders.
---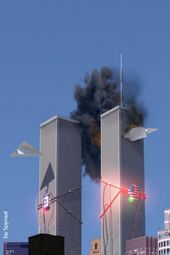 It's been nine years since 9/11. Millions of people, civilians and soldiers have died world wide in the following war on terror. The American people have lost basic rights due to the Patriot Act. In Europe and other countries, similar "security measures" have been implemented. Anyone who has been on an international flight has experienced some of it first hand. Trillions of Dollars are spent on the war on terror, while millions of people have lost their jobs and homes as the economy is disintegrating worldwide. The emperor is naked and there is an elephant in the living room, but to this day the official story of 9/11 has not been significantly challenged publicly.
I find it interesting how people in this day and age talk about a "shift in consciousness" or "awakening" into a "New Age" while after 9 years the biggest lie is still in place. Especially Liberals and people who themselves believe to be "aware" and "conscious", yet they vote for Obama and dare not to question 9/11 or man-made "Global Warming". I think most people simply don't want the truth, for the truth is a tricky thing. It's a can of worms most people are not willing to open, as it will challenge their beliefs and ideals on a core level. Hence, they rather defend/ignore the lie and the lies they tell themselves.
The furthest most people go in regards to 9/11 is that "Bush let it happen"
à la
Michael Moore, but to realize, by looking into it deeper, that it was actually an Inside Job leading to Israel and not "Islamic Extremists" is still too far out for most people. It's a touchy subject, because it'll require them to question much of what they ever thought to be true about this country and the world in general.
---