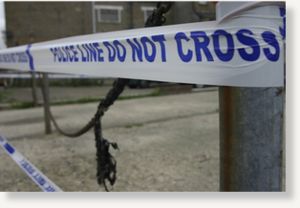 Police have reassured residents in Barking after mysterious red dots appeared on houses across the Borough.
During the past few days, officers at Longbridge and Abbey Wards had been made aware of red dots and markings being made on the front doors and windows of local resident's homes.
This has caused some anxiety within the community as residents consider that they may have been targeted for crime.
A spokesperson for Barking & Dagenham Police moved quickly to quell rumours saying: "Police would like to assure residents that there is no similarity between the householders of the properties that have been marked. Rumours are currently spreading that all of the homes marked are occupied by the elderly or by Asian people. This is not the case. Hundreds of homes have been marked with residents being of all ages and cultures.