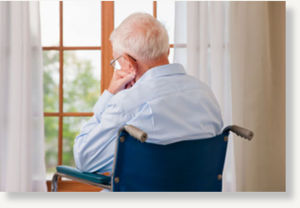 A man who tied sheets together and used them to try and lower himself out a window of a nursing home accidentally fell and died Wednesday morning in the Logan Square neighborhood on the Northwest Side.
Ramon Crisantos, 57, who lived at the Woodbridge Nursing Pavilion at 2242 N. Kedzie Blvd., woke up early Wednesday and a nurse saw him begin his normal routine so the nurse began her daily duties, according to a Shakespeare District police lieutenant.
But about 5:20 a.m. Wednesday, someone downstairs heard a noise and went to investigate. That person saw Crisantos lying on the ground, with bedsheets tied together into a makeshift rope, according to the lieutenant.
The lieutenant said it appeared Crisantos had been trying to "escape" the home by using the sheets to lower himself out of a window, but accidentally fell 10 to 20 feet.