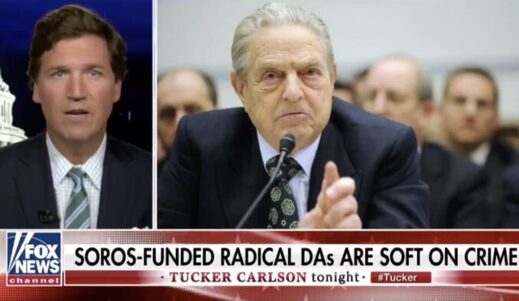 Twitter censored a segment of "Tucker Carlson Tonight" posted to Tucker Carlson's Twitter account Monday, labeling the clip "potentially sensitive content." In the clip,
Carlson comments on the destruction and violence in the United States and the role Democratic donor
George Soros
plays in funding candidates who do not prosecute those causing the damage.
Twitter's media policy states "you may not post media that is excessively gory or share violent or adult content within live video or in profile header, or List banner images" and that "media depicting sexual violence and/or assault is also not permitted," so it remains unclear what about Carlson's segment is "sensitive content."
The tweeted clip features Carlson slamming Soros for spending millions of dollars on the campaigns of district attorneys who refuse to be tough on this kind of crime.