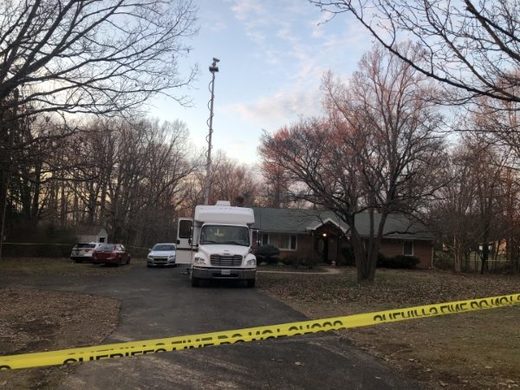 The Virginia teen was allegedly trying to steal hair dye, a change of clothes and a backpack from a store in Durham, N.C., when police arrested him Saturday evening.
But Levi H. Norwood, a 17-year-old high school junior, is accused of a far more disturbing crime than shoplifting. He has been charged with two counts of murder in the shooting deaths of his mother, Jennifer L. Norwood, 34, and his brother Wyatt Norwood, 6.
At a news conference Sunday, Fauquier County Sheriff Robert P. Mosier said investigators have yet to recover any guns used.
The victims were discovered by Levi Norwood's father, Joshua H. Norwood, when he arrived home Friday evening shortly after 6 p.m.
Some time after that, authorities said, Levi Norwood shot and injured his father, who ran outside and phoned 911.
Joshua Norwood was later hospitalized and in stable condition as of Saturday, though Mosier would not give an update on his status Sunday. Mosier also declined to discuss possible motives for the shooting, though he noted there were no previous reports of 911 calls made from the Norwoods' home while the family lived there.