The UK's University of Birmingham has obtained a high court injunction barring occupation-style protests on its campus for the next 12 months.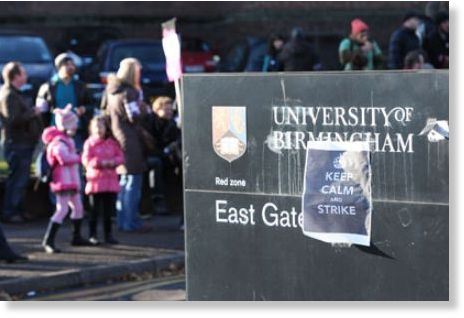 After a number of t occupations and protests against rising tuition fees, University of Birmingham lawyers went to the high court and won an order banning any "occupational protest action" without permission.
"The defendants shall not, without the prior written consent of the claimant, [Birmingham University] enter or remain upon land comprising the claimant's campus and buildings at the University of Birmingham ... for the purpose of any occupational protest action," states the court order.
Calling for the injunction to be abandoned, Liam Burns, the president of the National Union of Students (NUS) said, "The idea that students should seek permission for protest action somewhat misses the point of an occupation.