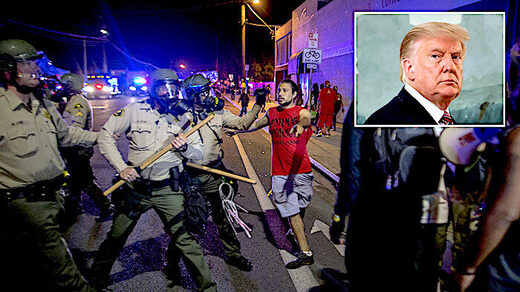 Many people
who previously would have never considered voting for Donald Trump
will now do so due to the excesses of the social justice brigade.
The Left's failure to understand basic human psychology could decide the election.
I've always considered myself a soft Liberal. But the last few months have really brought out my conservative side, and I'm not the only one. I've recently spoken to several working class people who were told they were being laid off just before getting an email saying the company was looking to "diversify its staff," and their responses were all the same:
"F**k this, I'm voting for Trump."
One of my issues with social activism has always been that
it centers around an idea and doesn't take basic human psychology into account.
I understand that racism in America exists and should be eradicated. I understand and agree with the fact that there should be more people of color in white collar positions. I also understand that white, working-class people have families to feed and bills to pay, and that
the only natural response to being fired and replaced by a person of color is to vote for Trump as a means of revenge.