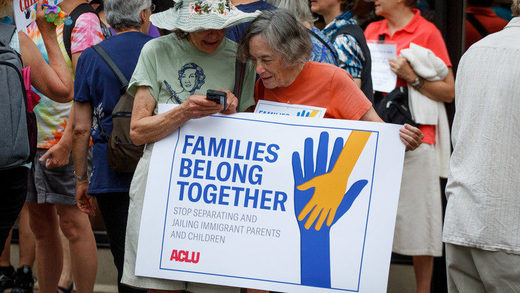 The ACLU, once the flagship US civil liberties organization, has abandoned its post right when it's most needed. Unlike other groups that have sold out for political expediency, it can't be easily replaced.
Most Americans, if they've heard of the ACLU, know of the infamous 1977 case in which the organization, then dominated by New York Jews, defended the right of a fringe group of less than two dozen neo-Nazis to march in full swastika-speckled regalia through an area of Skokie, Illinois, heavily populated by Holocaust survivors. Laws the town had tried to pass to prevent the display were struck down as unconstitutional. While unpopular at first, the decision proved to be a PR coup demonstrating the ACLU would stand by its principles, no matter what. Americans couldn't ask for a more dedicated crew safeguarding their rights.
But former ACLU executive director Ira Glasser recently told UK outlet Spiked he doesn't think the ACLU would take the Skokie case again - certainly not after
the hasty legal retreat they beat after defending the 'Unite the Right' marchers in Charlottesville.
"They might take the same case for the Martin Luther King Jr Association, but they wouldn't take it for the Nazis," Glasser
told
the outlet on Friday.