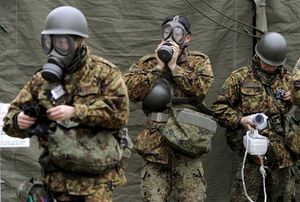 Fukushima - Japan suspended operations to prevent a stricken nuclear plant from melting down Wednesday after a surge in radiation made it too dangerous for workers to remain at the facility.
Chief Cabinet Secretary Yukio Edano said work on dousing reactors with water was disrupted by the need to withdraw.
Earlier officials said 70 percent of fuel rods at one of the six reactors at the plant were significantly damaged in the aftermath of Friday's calamitous earthquake and tsunami.