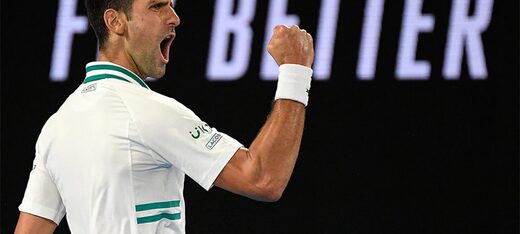 Tennis star Novak Djokovic is being deported from Australia, after losing his final appeal the WTA's top-ranked player will not be allowed to defend his Australian Open title.
It was reported this morning that an Australian court had refused Djokovic's appeal against the cancellation of his visa, and as such he's being put on a plane and flown out of the country.
To be clear: This is all because he's not "vaccinated" against Covid19, and vocally speaks out against the practice. The government have clearly and publicly admitted as much...but we'll get to that.
The rejection of Djokovic's medical exemption and subsequent deportation has been accompanied by a wave of vitriol in the press the likes of which we have rarely seen.
One Australian sports presenter was "accidentally" recorded calling him a
"lying, sneaky arsehole"
in a video that was later
"leaked" to the press
.