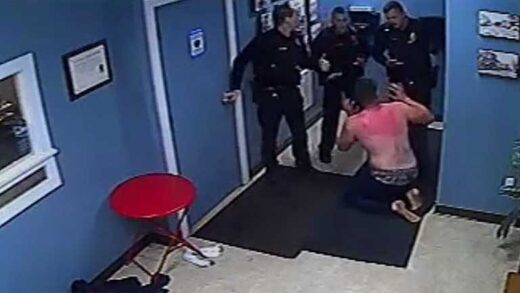 A police officer's stun gun appeared to react with flammable hand sanitizer, which a suspect had doused himself with during an aggressive encounter
The New York Attorney General's office has released footage of a
man who burst into flames after he was tasered by police
, as part of its investigation into the man's eventual death nearly two months after the incident.
In the October 30 surveillance
footage
released on Friday, 29-year-old Jason Jones could be seen acting aggressively at a police station in Catskill, New York. After staring down two police officers and turning his neck to the side, Jones stripped off his clothing, threw a boot at a table, and shouted at staff.