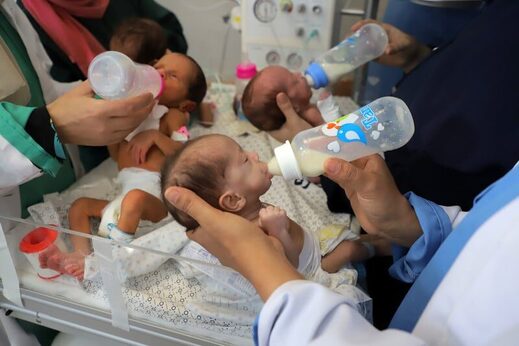 The Israeli military left five Palestinian babies to die in their small beds at al-Nasr Pediatric Hospital in the northern Gaza Strip after soldiers raided it nearly three weeks ago.
The tiny infants died starving, cold and alone. Their bodies decomposed.
They were still connected to
ventilation and intravenous tubes
.
Video footage, which went viral on Tuesday, showed that
the babies had been left alone for 17 days.