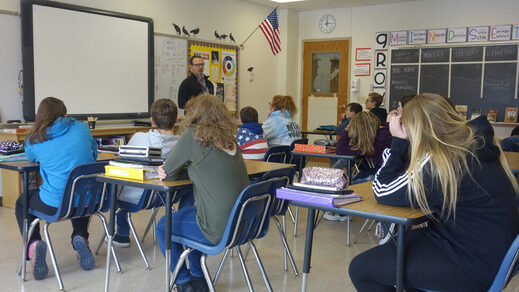 Students in Westchester received a cartoon likening police to the KKK as part of an assignment that appeared to demand support for Black Lives Matter.
Parents outraged by the image alone are failing to recognize a deeper problem.
The incensed mother of one student at Westlake High School went straight to the media with the assignment - which, in addition to the offending cartoon, included a laudatory excerpt about the origins of BLM and a paragraph about racism in the justice system.