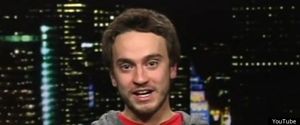 If you can't beat 'em, join 'em--or, in Facebook's case, hire 'em full time.
According to
TechUnwrapped
, Facebook now employs
George Hotz
, the young hacker who has drawn the legal ire of tech giants Apple and Sony. Hotz, who also goes by the online handle "Geohot," is said to be working at Facebook, possibly on a
secretive new iPad app
.