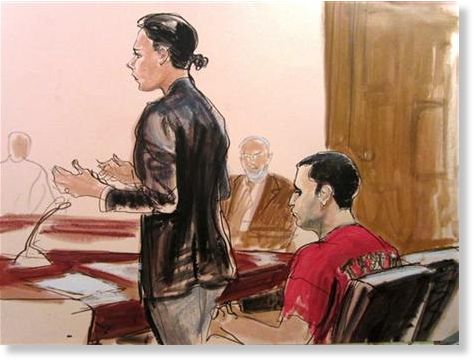 The estranged wife of a New York City police officer struggled to keep her composure Monday as she testified about discovering shocking emails and other evidence on his computer showing he had discussed killing her and abducting, torturing and eating other women.
"I was going to be tied up by my feet and my throat slit and they were going to watch the blood drain out of me," Kathleen Mangan-Valle told a Manhattan jury.
Mangan-Valle, 27, also read about plans to put one friend in a suitcase, wheel her out of her building and murder her. Two other women were "going to be raped in front of each other to heighten their fears," while another was going to be roasted alive over an open fire, she said.
"The suffering was for his enjoyment and he wanted to make it last as long as possible," she said.
Mangan-Valle broke down in tears several times, but the emotional peak of the day came when a defense attorney showed her pictures of Officer Gilberto Valle in uniform feeding their newborn daughter, prompting both she and Valle to openly weep as the judge sent the jury away for an afternoon break.