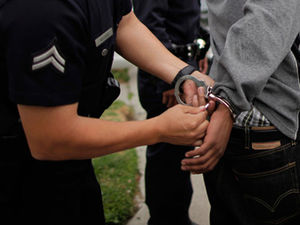 A Mississippi town is facing a lawsuit for operating schools that handcuff and send children to prison for minor classroom infractions like violating the dress code or talking back to teachers.
Students in the town of Meridian sometimes spent days in a prison 80 miles away from their school without a probable cause hearing. They were not read their Miranda rights and sometimes spent more than 48 hours waiting for a hearing, which violates their constitutional rights.
Meridian police routinely arrested students without determining whether there is probable cause of an infraction or whether the school wants to press charges. Handcuffed, the students were sent to Rankin County youth detention center, which is about an hour and a half away by car.
Students were jailed for
"dress code infractions such as wearing the wrong color socks or undershirt, or for having shirts untucked; tardies; flatulence in class; using vulgar language; yelling at teachers; and going to the bathroom or leaving the classroom without permission."