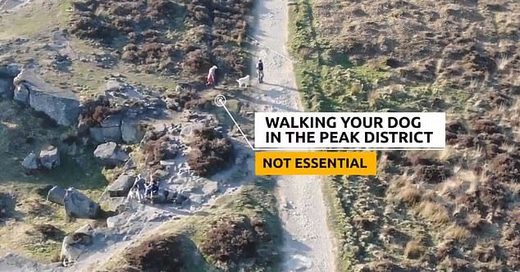 56% of Britons believe the government should have enforced social distancing earlier, but it's having the impact it needs to.
An Ipsos MORI poll, carried out online among 18-75 year olds between 27-30 March, has shown that 56% of people believe that the Government enforcement of social distancing measures were taken too late, whilst only 4% of people felt that they were taken too soon.
The Government enforcement has been effective though
with 79% of people now saying they are avoiding leaving their homes
up from only 50% before the Government's lockdown last week.