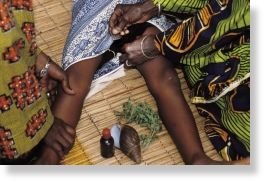 Female genital mutilation isn't going away; people are realizing that it is not confined to African Countries.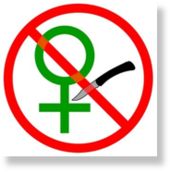 (GENEVA) -
Female genital mutilation
can no longer be dismissed by Western governments as 'an issue in Africa' or only as 'an African problem'.
Migration from east to west, in recent decades, has meant FGM is
globalizing
. Its existence can no longer be denied and the lack of action to combat it can no longer be excused.
Western law enforcement
discovering FGM crime 'on their patch' has prompted a dialogue about global strategies.
The entire United Nations system is committed to helping countries end FGM, in one generation.
This year's
International Day of Zero Tolerance for FGM (Feb 6) was marked by a speech by the Director of
UNFPA
, Alana Armitage, in Geneva. She noted that the UN Interagency Statement (signed in 2007) by ten UN agencies - OHCHR, UNAIDS, UNDP, UNECA, UNESCO, UNFPA, UNHCR, UNICEF, [UNIFEM], and
WHO
- marked the shift in the way the international community supports countries in their efforts to eliminate FGM.