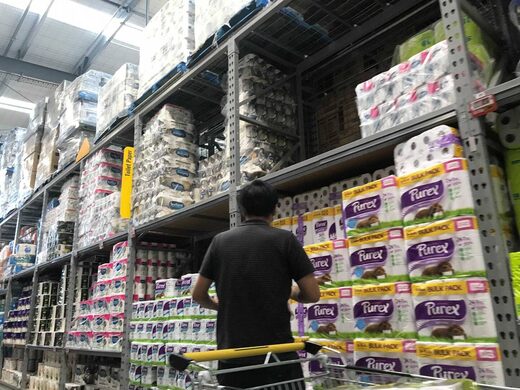 A major supermarket chain is warning that shoppers could soon see purchase limits on some stock to ration goods and prevent panic buying.
But they say supermarkets have learned from past outbreaks and are prepared for Omicron, and provided people don't stockpile, there should be ample supply for shoppers.
One Auckland shopper said they didn't receive any nappies in their click and collect order on Thursday and decided to visit New World Birkenhead.
"I popped in store and they legit had like 2-3 packs of nappies, all in newborn size," the shopper said."