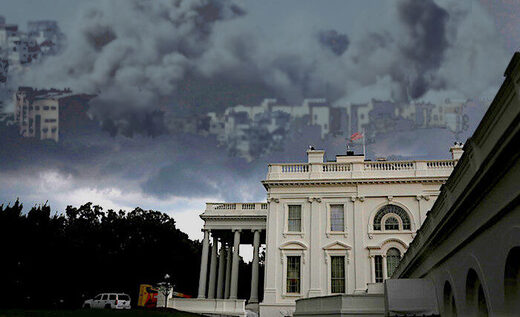 In another sign of growing dissent brewing in Washington over the Biden administration's steady support for
Israel's
military campaign in
Gaza
,
a group of more than 40 interns
at the White House have signed a letter demanding President Joe Biden call for a permanent ceasefire.
In a letter shared with Middle East Eye, dozens of interns from the White House and the Executive Office of the President
say they can "no longer remain silent on the ongoing genocide of the Palestinian people". The interns did not sign their names to the letter
, opting to remain anonymous.