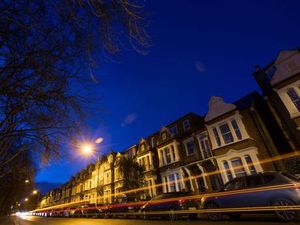 Boys in care were allegedly being groomed for sex at parties at a south-west London house attended by well-known and powerful figures. James Hanning and Paul Cahalan investigate
There is no more ordinary-looking row of suburban Edwardian houses in the country than Rocks Lane, south-west London. But nowhere has given rise to such an outlandish series of allegations than the one formerly known as Elm Guest House. The claims are now being re-investigated by the Metropolitan Police, decades after they were first made. Attempts have been made by care workers to lay bare the secrets of Rocks Lane but to no avail. Whatever the outcome of their investigations in the past, the police seem convinced that a number of serious wrongs need to be righted.
Rocks Lane is a conspiracy theorist's dream, taking in allegations of the grooming of young boys in care for sex, elaborate gay parties involving senior public figures including members of the Conservative Party, charges of a police cover-up and even the suggestion of murder. The police believe that in the context of the Jimmy Savile scandal and renewed claims over the treatment of boys in care in North Wales, there is every reason to look again at an extremely murky saga.
A month ago, in conditions of the utmost secrecy (so much so that nothing was even put on computers), the Metropolitan Police set up Operation
Fairbank
, to look into, among other things, allegations made by Tom Watson in the House of Commons.
The Labour MP had spoken of a "powerful paedophile ring" and its links to a previous prime minister's "senior adviser".
Mr Watson has been uncharacteristically diffident about speaking to journalists on the issue since then, saying that he is passing on any information to the police. He said yesterday: "I'm not seeking to add any specific allegations myself, but hope that my comments will help the authorities get to the bottom of this."