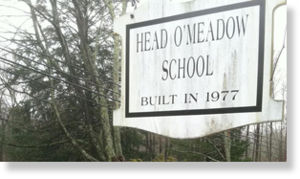 Head O'Meadow School, an elementary school in Newtown, is closed after the school received a threat on Tuesday, according to the superintendent.
Public schools in Newtown were scheduled to open two hours late, so no students were at school when the threat was received.
School officials said police had predicted that there might be some threats and there was one.
All staff members are safe, school officials said.
Police were at the scene as a precaution before the threat was made.
The threat was made on the day that Newtown public schools returned to school after the mass shooting at Sandy Hook Elementary School on Friday.
No additional information has been released on what the threat was.