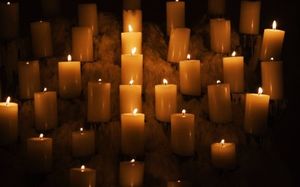 I don't want to say a word about this. I don't want to analyze it, or to even think about the implications of America's most recent horrid emotional shock. The profound grief and loss experienced by the families in Newtown CT is so overwhelming, so unthinkable, so achingly painful to contemplate that I really just want to be quiet for them - out of respect, out of profound empathy, I just want to be quiet and hold them in my mind and heart. For the last three days that's what I've done. But now it's time to speak, out of that same respect and profound empathy, because we, as a nation, are in a state of psychological shock and during such times, that shock makes us more easily moved, more easily influenced and more easily herded by the people who, by their very nature, do not have our best interests at heart.
From the beginning, the information coming out of Newtown was sketchy, which is not unusual in such situations, but when our national and personal emotions are being so worked, we must strive to pay attention to what is really going on, no matter how much our emotions pull us in the direction of feeling only and thinking not at all.
This article
goes into the preliminary details (there's more to come) of what doesn't quite fit about this event, so I'm not going to go into that right now. What I would like to do is take a look at how we are being moved to think and feel about this heart-wrenching slaughter by those in the position to change the future of our society. In very much the same way, our society was fundamentally changed on and in the days following September 11th 2001, when America was herded toward previously unimaginable control through emotional trauma and manipulation resulting in things
like this
being the "new normal".
The reason I feel it's now time to say something is that President Obama gave a brief speech last night from the Sandy Hook Interfaith Prayer Vigil in Newtown, CT and I'd like to go through it with the focus on the real message, not the illusion.