More than 1,100 women are raped every day in Congo, a study published in the
American Journal of Public Health
on Tuesday concluded.
The study found that more than
400,000
women aged between 15 and 49 were raped during a 12-month period in 2006-2007, AFP reported.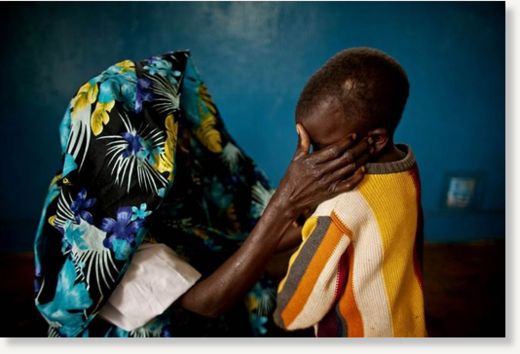 The findings put the number of rapes at 26 times higher than a previous report from the United Nations, which said the number was 15,000 for the same period.
"Our results confirm that previous estimates of rape and sexual violence are severe underestimates of the true prevalence of sexual violence occurring," Amber Peterman, lead author of the study, told AFP.
The study reportedly did not gather data on sexual violence among boys and men, or in girls younger than 15 and older than 49.
"Even these new, much higher figures still represent a conservative estimate of the true prevalence of sexual violence because of chronic underreporting due to stigma, shame, perceived impunity, and exclusion of younger and older age groups as well as men," Peterman said.