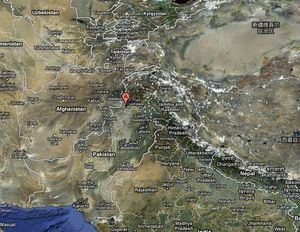 Peshawar, Pakistan - At least five NATO oil tankers bound for Afghanistan caught fire on Friday after a bomb planted beneath one of them exploded, but there were no casualties, officials in Pakistan said.
"A remote-controlled device planted under one of the tankers carrying fuel for NATO troops in Afghanistan went off, triggering a fire that engulfed four more tankers," local administration official Iqbal Khan Khattak said.
The tankers were parked in the Torkham area of the troubled Khyber tribal region near the Afghan border.
Khattak said that there were a total of 21 tankers parked in the terminal, but the other vehicles were safe after being moved away from the blast site.
A local intelligence official confirmed the incident and said there were no casualties.
No group has claimed responsibility for the blast but the Taliban has said it carried out such attacks in the past.