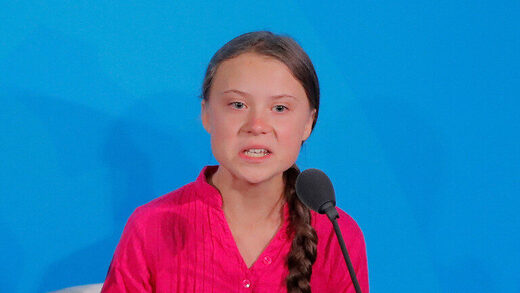 Child enviro-prodigy Greta Thunberg is ripping US Supreme Court nominee Amy Coney Barrett for declining to give her opinions about the cause of climate change, likening the judge's restraint to lacking a view on gravity.
"To be fair, I don't have any views on climate change, either," Thunberg said on Thursday on Twitter, mocking Barrett's answers in her Senate confirmation hearing. "Just like I don't have any views on gravity, the fact that the earth is round, photosynthesis nor evolution. But understanding and knowing their existence really makes life in the 21st century so much easier."
The Swedish teenager's snarky attack came after Barrett dodged questions from Democrats this week regarding her views on climate change. For instance, Barrett told Senator Richard Blumenthal (D-Conn.) that
she didn't think her views on climate would be "relevant to the job I would do as a judge," and that she hadn't studied scientific data enough to offer an "informed opinion."