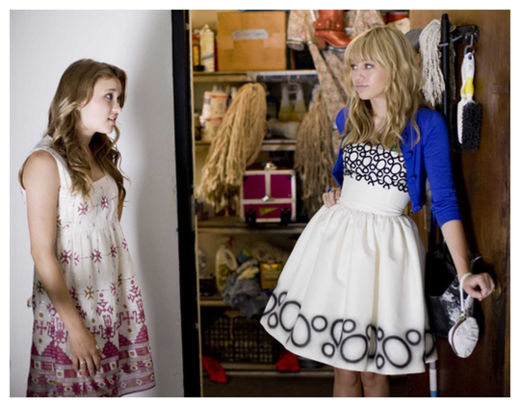 While popular TV shows of past generations, such as
Happy Days
, focused on values including benevolence, self-acceptance and tradition, today's shows emphasize fame as the No. 1 value, according to a new study.
Researchers reviewed the values of characters in
popular television shows
for 9- to 11-year-olds, from 1967 to 2007, with two shows per decade evaluated. (For example, the researchers evaluated
The Andy Griffith Show
and
The Lucy Show
in 1967,
Laverne & Shirley
and
Happy Days
in 1977, and
American Idol
and
Hannah Montana
in 2007.)
The shows were evaluated for 16 values, including community feeling (being part of a group), spiritualism, tradition and popularity. Although community feeling was the No. 1 value in 1967, 1977 and 1997, by 2007, it had fallen to No. 11. In 2007, the top five values were fame, achievement, popularity, image and
financial success.
"The rise of fame in preteen television may be one influence in the documented rise of narcissism in our culture," study researcher Patricia M. Greenfield, a psychology professor at UCLA, said in a statement. "Popular television shows are part of the environment that causes the
increased narcissism,
but they also reflect the culture."