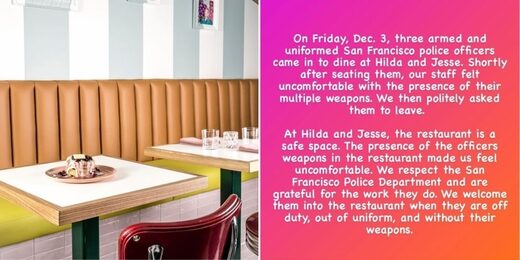 Update: The restaurant backtracked its original statement and are now apologizing. "We made a mistake and apologize for the unfortunate incident Friday when we asked members of the San Francisco Police Department to leave our restaurant," the restaurant's Instagram account wrote.

"We are grateful to all members of the force who work hard to keep us safe, especially during these challenging times," the post continued.

The establishment's co-owners noted in the update that "these are stressful times, and we handled this badly," calling the incident "a teachable moment" as the company looks to "repair and continue to build bridges with the SFPD."