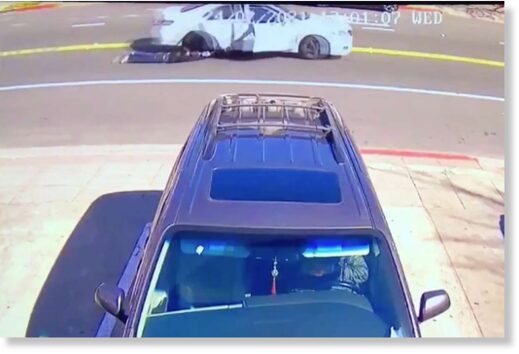 A woman visiting Oakland's Chinatown Wednesday was dragged by a car down a street when a thief allegedly stole her purse, according to surveillance video circulated widely online.
The victim's husband told
KPIX
his wife was wearing the purse crossed around her neck and shoulder and she was pulled 150 feet by the suspect's car.
"She's very scared and shaken up," the victim's husband, who did not want to be identified, told
KPIX
. The couple had driven from out of town to go to Oakland Beauty Supply.
The store's surveillance cameras captured the video showing the woman being pulled on her stomach across the pavement.