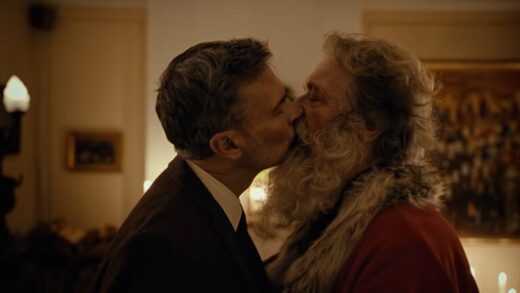 A TV ad for the Norwegian postal service that shows Father Christmas enjoying a festive kiss with a man has gone viral. Santa's coming out makes perfect sense, given his uncanny ability to take on a wide range of identities.
Santa is gay. But you knew that already, right? How could he not be in this, the modern era, the age of woke?
I admit, I'd always presumed there was a Mrs Claus back home somewhere in the Arctic Circle, helping Santa all year long pack presents alongside his elves and reindeer. But apparently not.
It seems Santa was in the closet all along. Maybe that explains why the cuddly couple had no conventionally conceived kids of their own to help out?