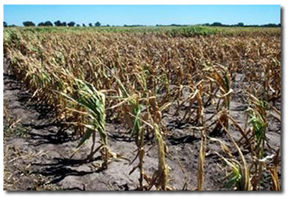 World food prices surged to an all time high last month on the back of extreme weather conditions and unrest in the Middle East.
The United Nation's Food and Agriculture Organisation (FAO) Food Price index rose for the seventh month in a row. It now stands at 231, well above the last record high of 224.1 in June 2008 and the highest since records began in 1990.
And there was a stark warning from the FAO that these high prices will remain high for some time.
Abdolreza Abbassian, an economist at the organisation, said: 'The new figures clearly show that the upward pressure on world food prices is not abating. These high prices are likely to persist in the months to come.'
Meanwhile, in an interview with Reuters, World Bank President Robert Zoellick said: 'We are going to be facing a broader trend of increasing commodity prices, including food commodity prices.'